Project Highlights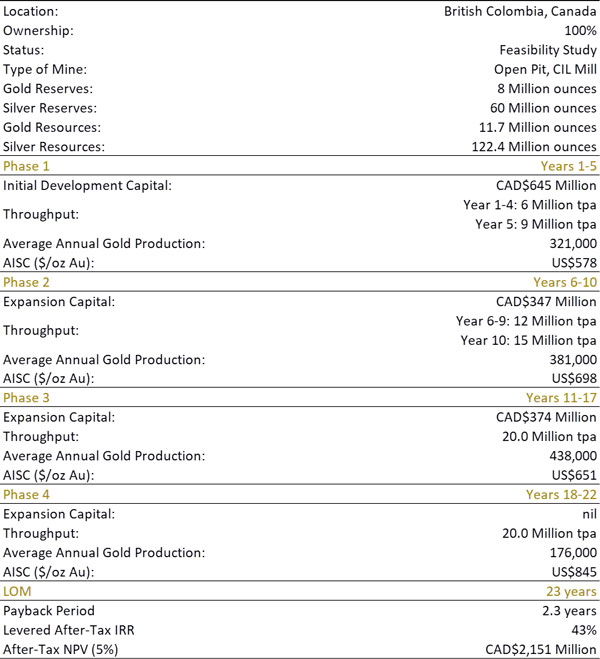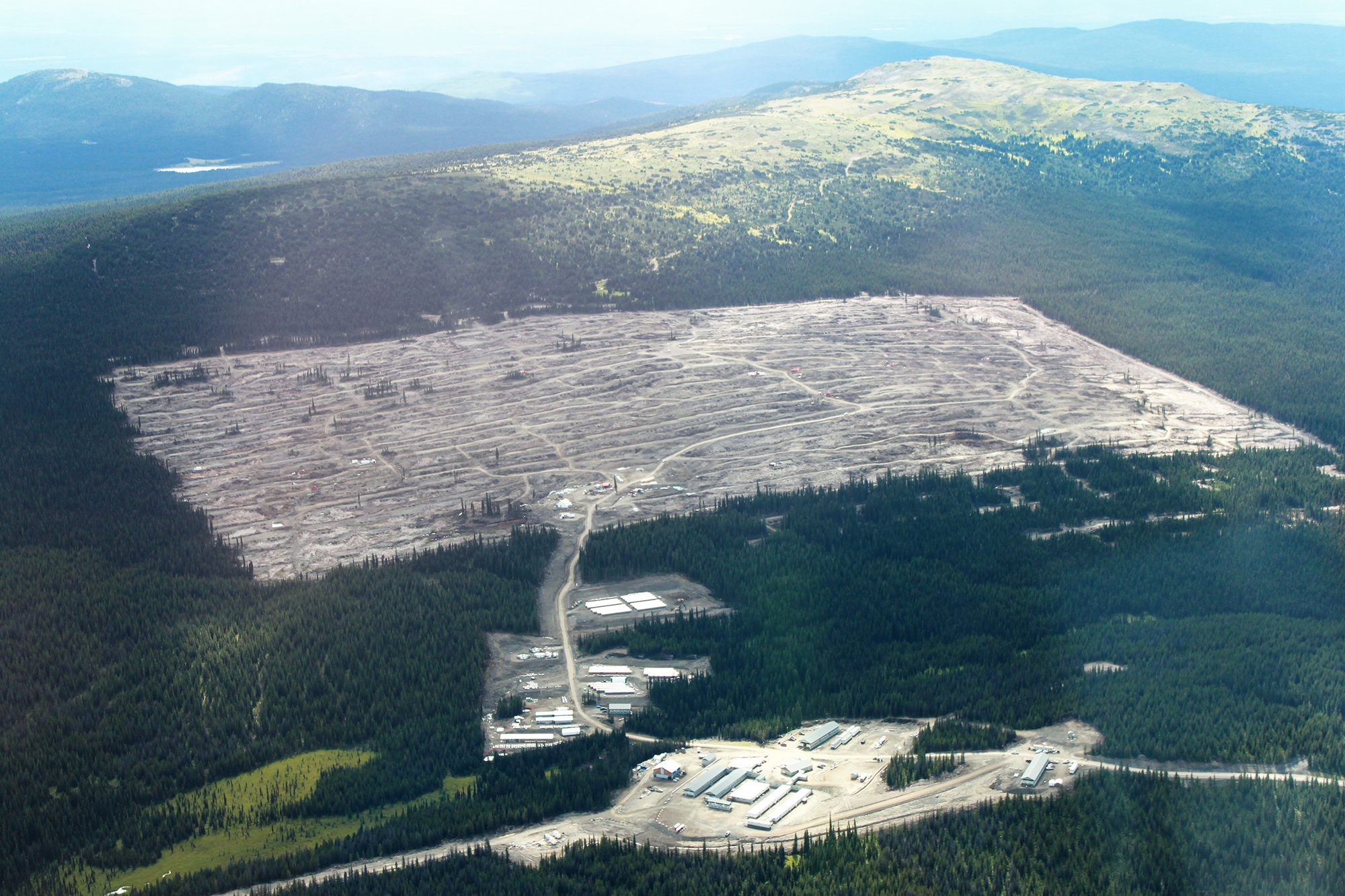 Staged Development Unlocks Value of the Blackwater Gold Project:
The Company's revised development approach includes:
Reduced Initial Development Capital: Initial development capital reduced to $592 million for a 5.5 Million tonne-per-annum throughput operation with free cash flow from operations used to finance growth to full-scale project throughput of 20 million tonnes per annum.
Focus on High-Grade Starter Zone in years 1-7: With a smaller throughput to start, Artemis can focus on a 50.5 million tonne high-grade starter zone in the southwestern part of the deposit with an average grade of 1.5 g/t gold and a strip ratio of <2.0, for a shorter payback period, a higher after-tax IRR and improved free cash flow at the start of the mine life to finance expansion.
Improved Gold and Silver Recoveries: Metallurgical optimization has identified improved gold and silver recoveries through the incorporation of gravity separation, increased cyanide utilization and a longer leach retention time.
Improved Gold price and Exchange rates: A stronger gold price and a weaker CAD:US exchange rate both contribute to more robust project economics.
Key Results of the PFS, Life of Mine (including the New Gold Inc. Stream, defined below)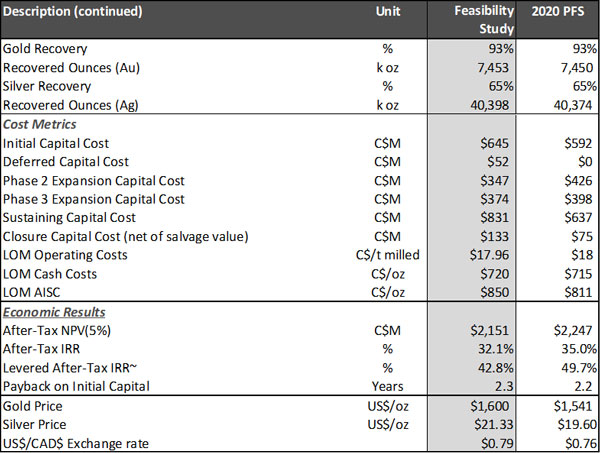 *Operational strip ratio is calculated as total waste mined divided by ore mined
**Please refer to Non-IFRS measures notice at the end of this news release.
***Free Cash Flow is calculated as project operating cash flow minus sustaining/closure capital and tax
~Levered Case assumptions and parameters are disclosed below under "Economic Results". The Leveraged Case reflects the impact of debt. Financing of the Project is not a measure of the economic viability and technical feasibility of the Project, but a measure of the Company's ability to secure debt financing for the Project.
The tables below show the sensitivity of after-tax NPV and IRR to changes in the US dollar gold price and the CAD/USD exchange rate.
Sensitivity on Base Case After-Tax NPV (5%) ($000) to Changes in US$ Gold Price and USD/CAD Exchange Rate (Base Case Highlighted)

Table 3 – Sensitivity on Base Case After-Tax IRR to Changes in US$ Gold Price and USD/CAD F/X